Click on the links below each image to open its set.
Bricks and Mortar
But also stucco, stone, clapboard, corrugated iron and other less-obvious building materials figure in these interiors and exteriors of buildings big and small.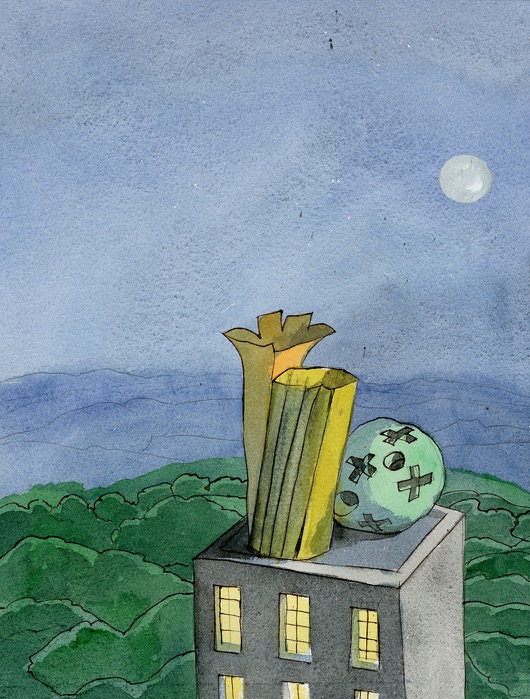 On Wheels
As Rick Ball noted in an obituary in the Independent, Peter 'walked fast and tirelessly (although he rapidly mastered so many skills … he never learned to drive).' But he did make pictures of all sorts of cars, as well as trains, trams, vans and prams. This set also includes some other spins on turning, revolving and orbiting.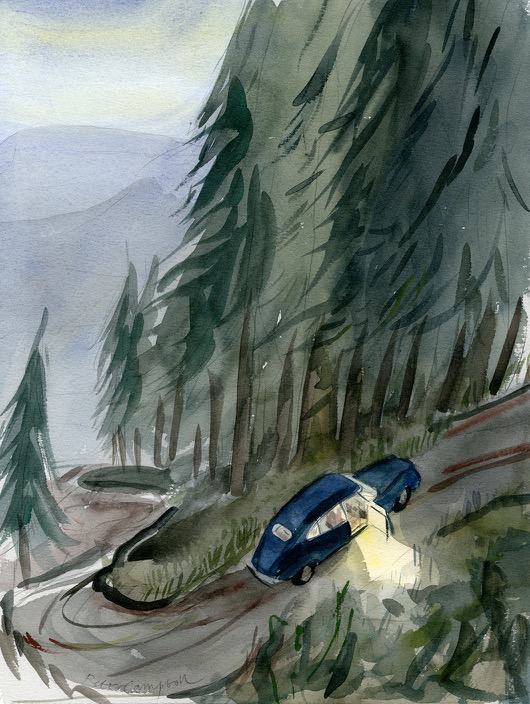 The Help
In his introduction to Artwork, a catalogue of some of Peter's pictures published by the London Review of Books in partnership with Profile Books in 2012, Jeremy Harding wrote:
'Peter's flunkies', as we used to think of them, were there to announce that everything in an issue was as it should be. They were cheerful personifications of his own duties as a designer and cover artist.
A few of the images in this group appeared as covers for the LRB but most haven't been seen before.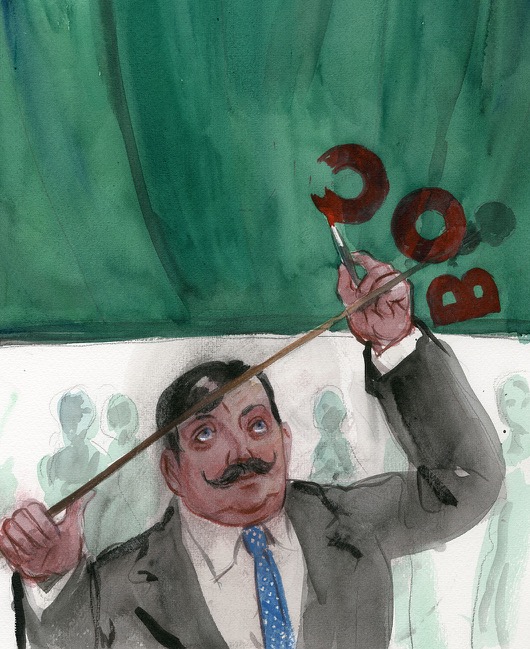 On the Menu
A delicious selection of food and drink. Some of these images were used as covers for the LRB, a few were postcards he made while on holiday and sent to friends and family, and a few have never been seen before.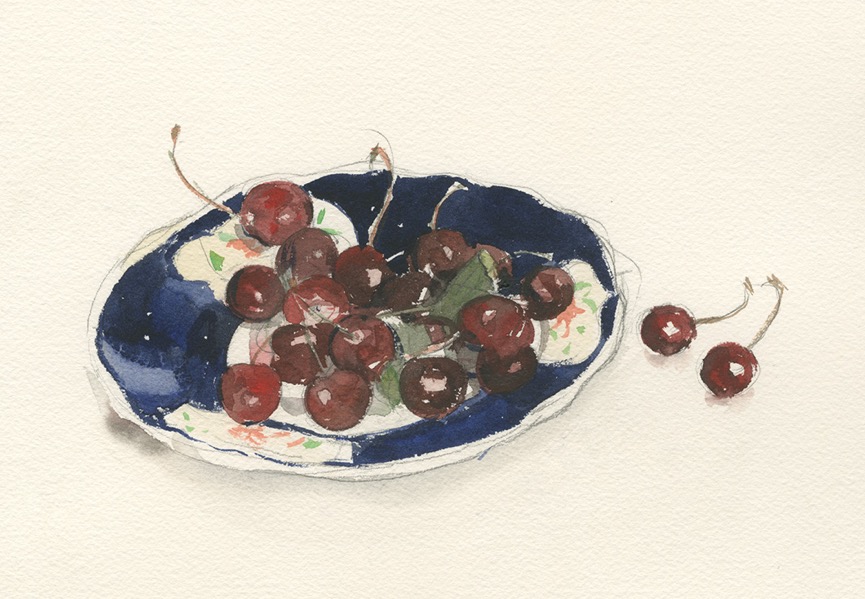 The Smart Set
Fops, dandies, women winsome and fast. Here is a rogues gallery of some of Peter Campbell's more outré characters. Only a few of these rascals and narcissists made it on to a cover.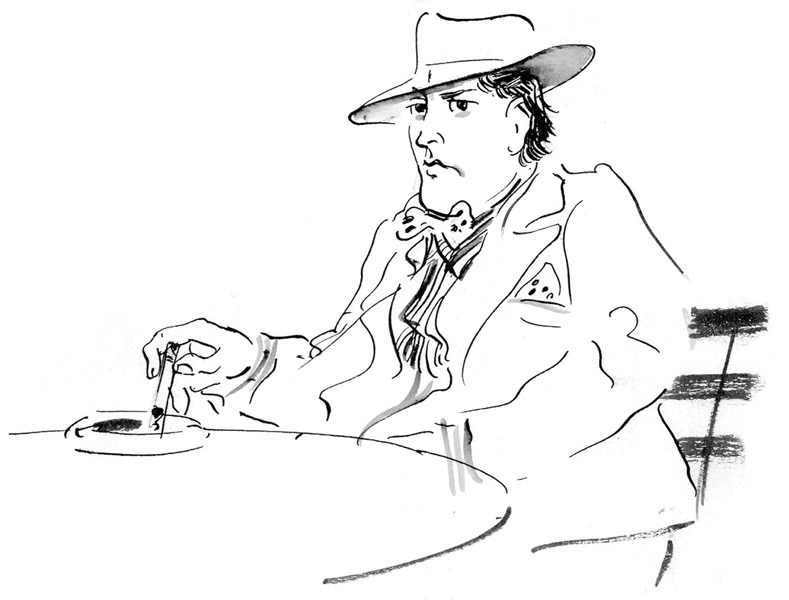 Twitter
Well, no. But for anyone twitching for images of things winged and things aloft, here are some avian, airborne and earthbound pictures.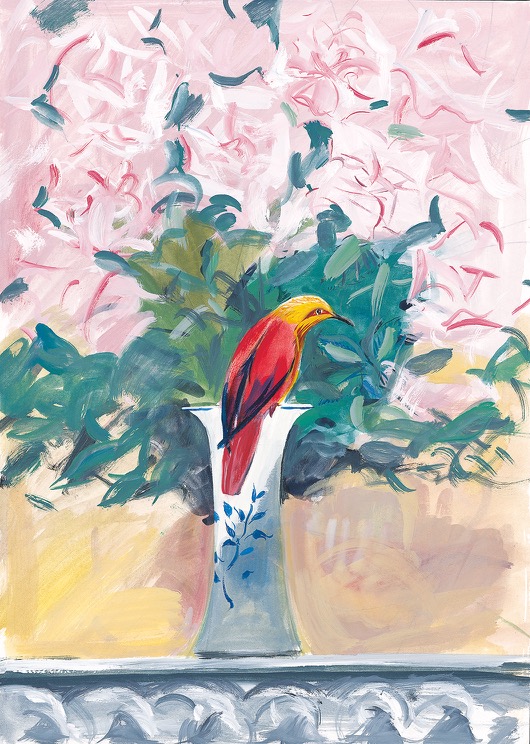 Flora
Many of these floral and botanical images originally appeared as covers for the LRB and many haven't been seen before.